Mardi Gras Prints
Each year, the City of Pineville is honored to have a local artist paint our annual Mardi Gras print to commemorate our Mardi Gras Celebration. These beautiful prints are 18x24 and made available for purchase at City Hall. Contact MaDonna LeBlanc today to collect them all. Call (318) 449-5660.
Price List:
2023 Print - $20.00
2022 Print - $10.00
Earlier Prints - $5.00
Bundle All Eight - $55.00
Please note that frames are not included in purchase.
Click on the picture for full view.
2023 Print by Carolyn Scalfano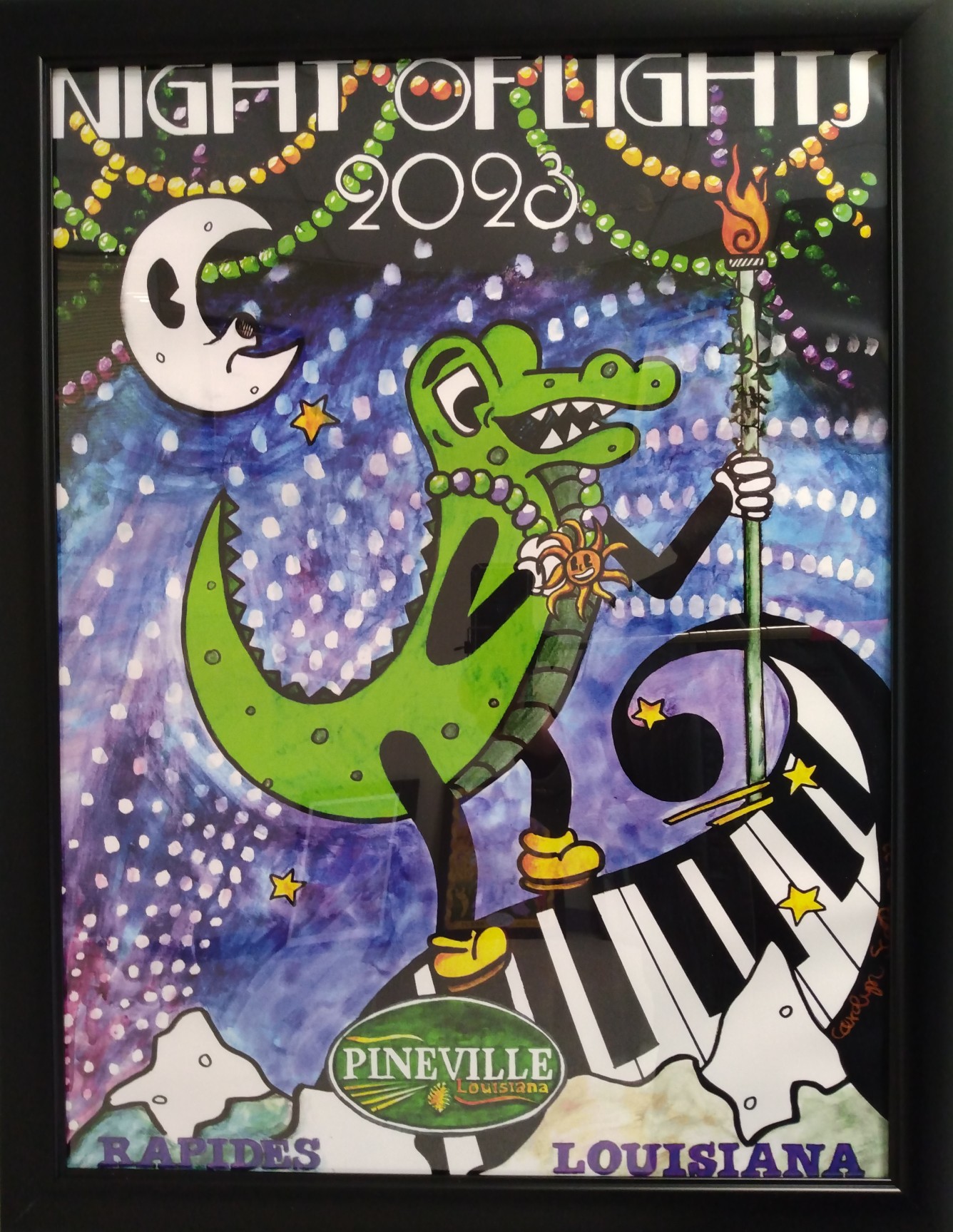 2022 Print by Felter Illustrations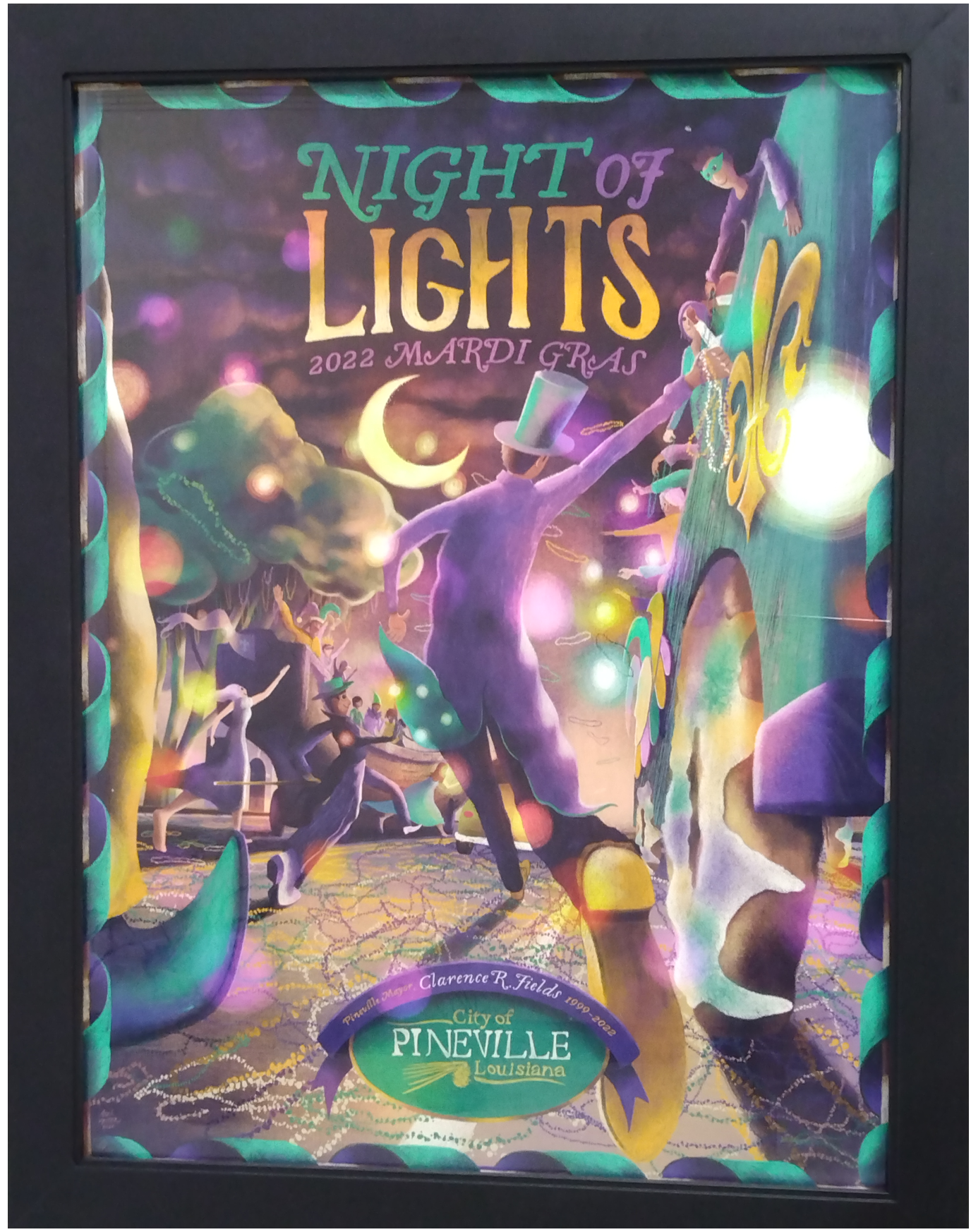 2021 Print
There was no Mardi Gras Parade due to COVID-19. Therefore, no commemorative print was designed.
2020 Print by Gloria Rabalais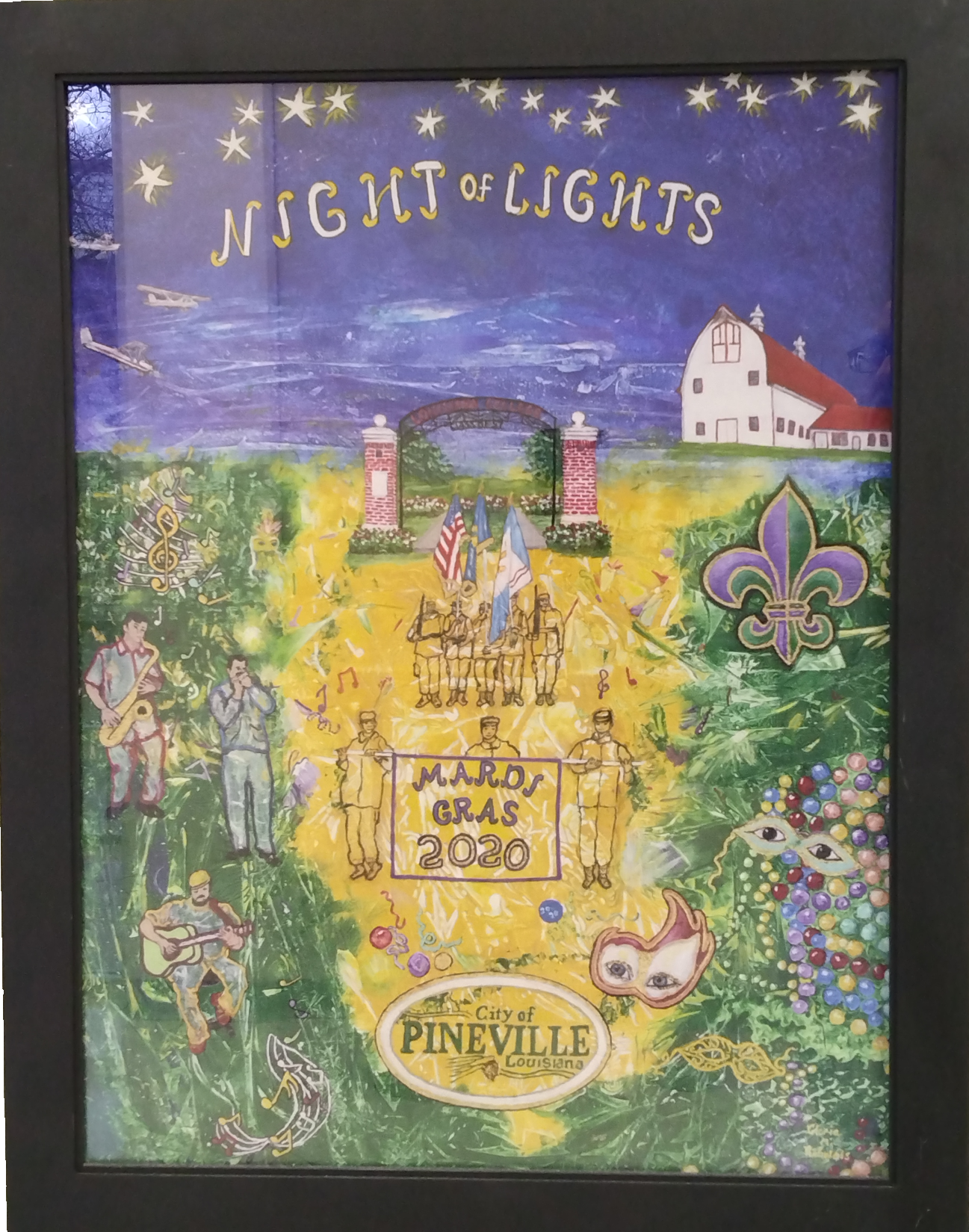 2019 Print by Gloria Rabalais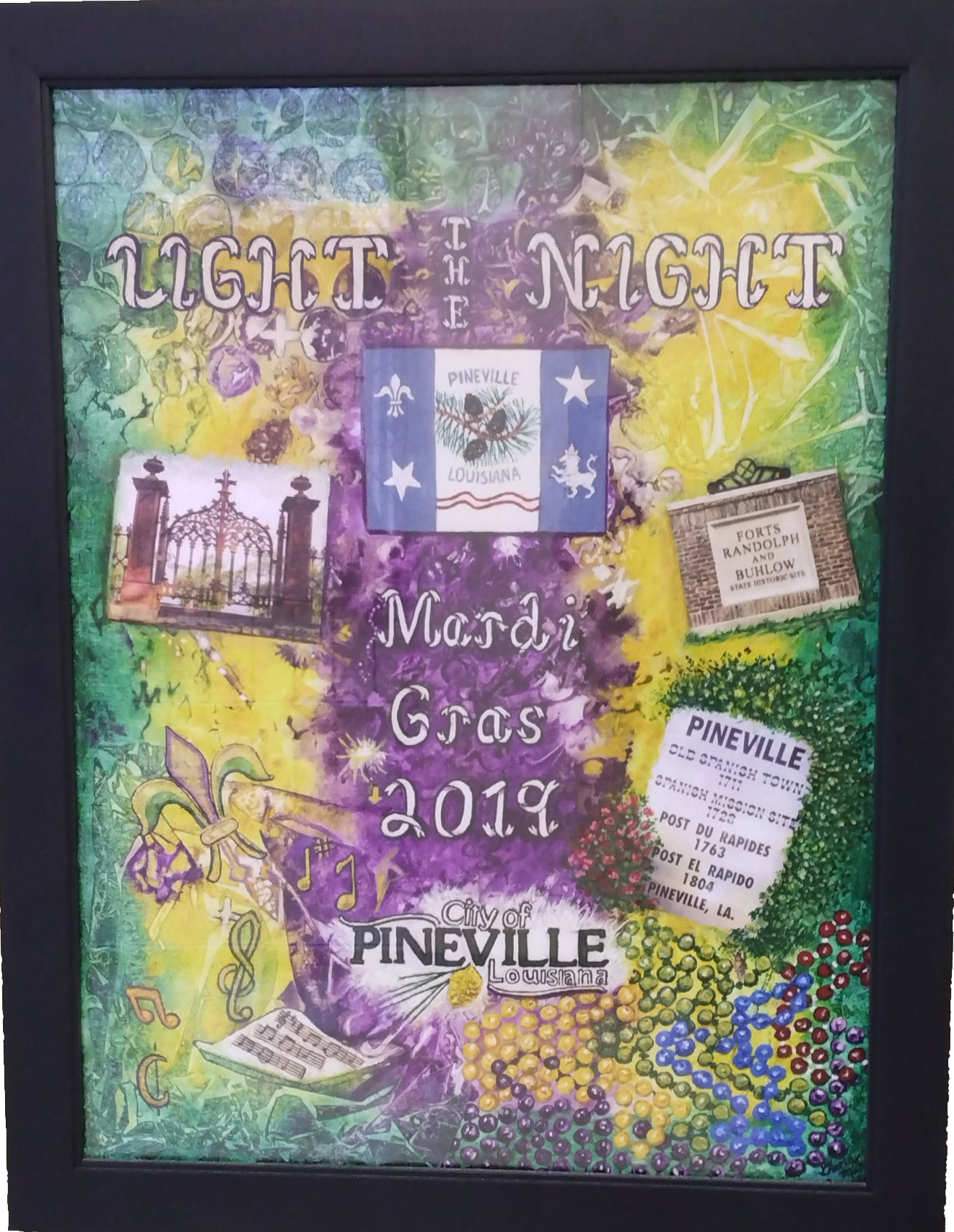 2018 Print by Gloria Rabalais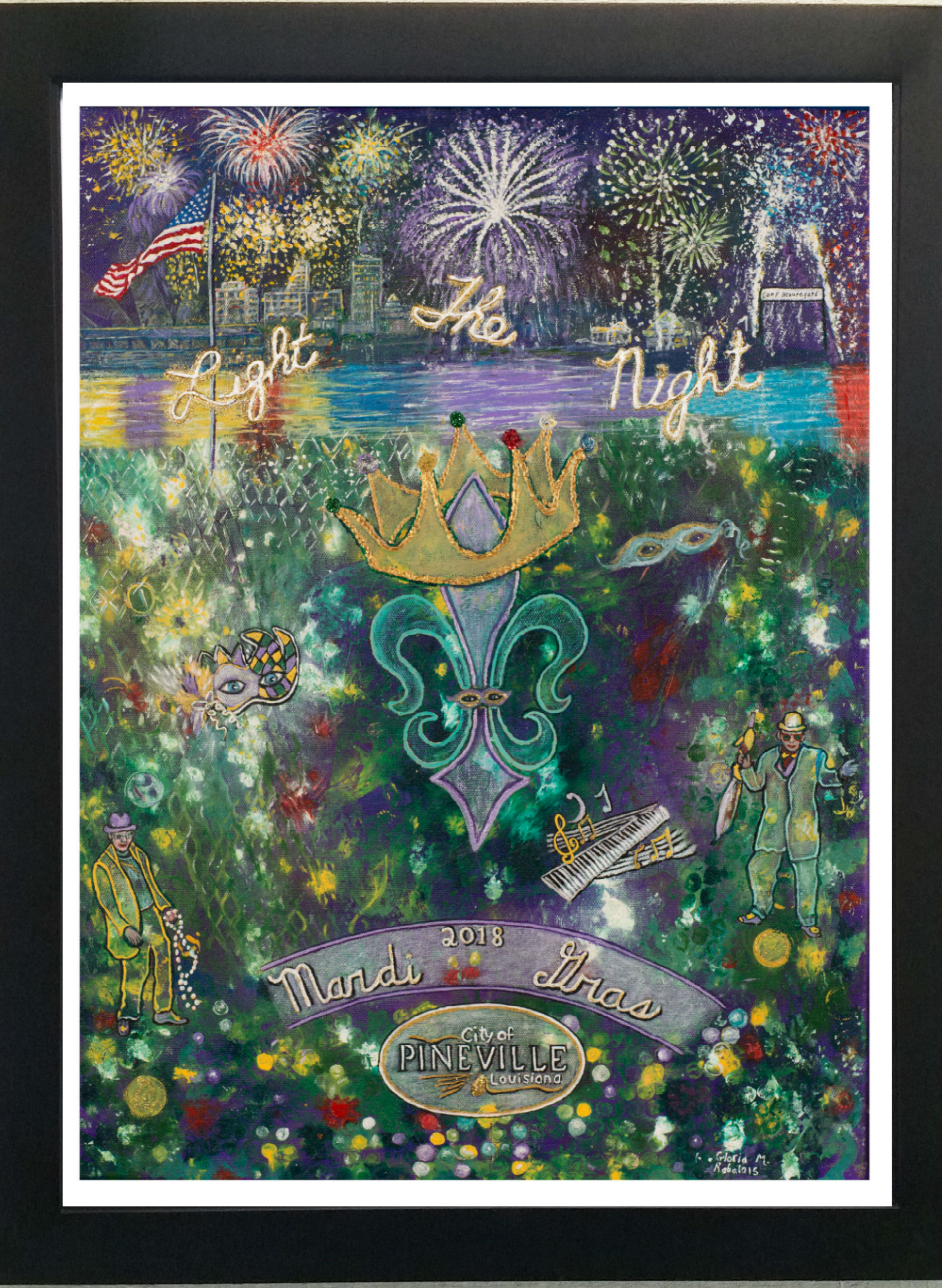 2017 Print by Gloria Rabalais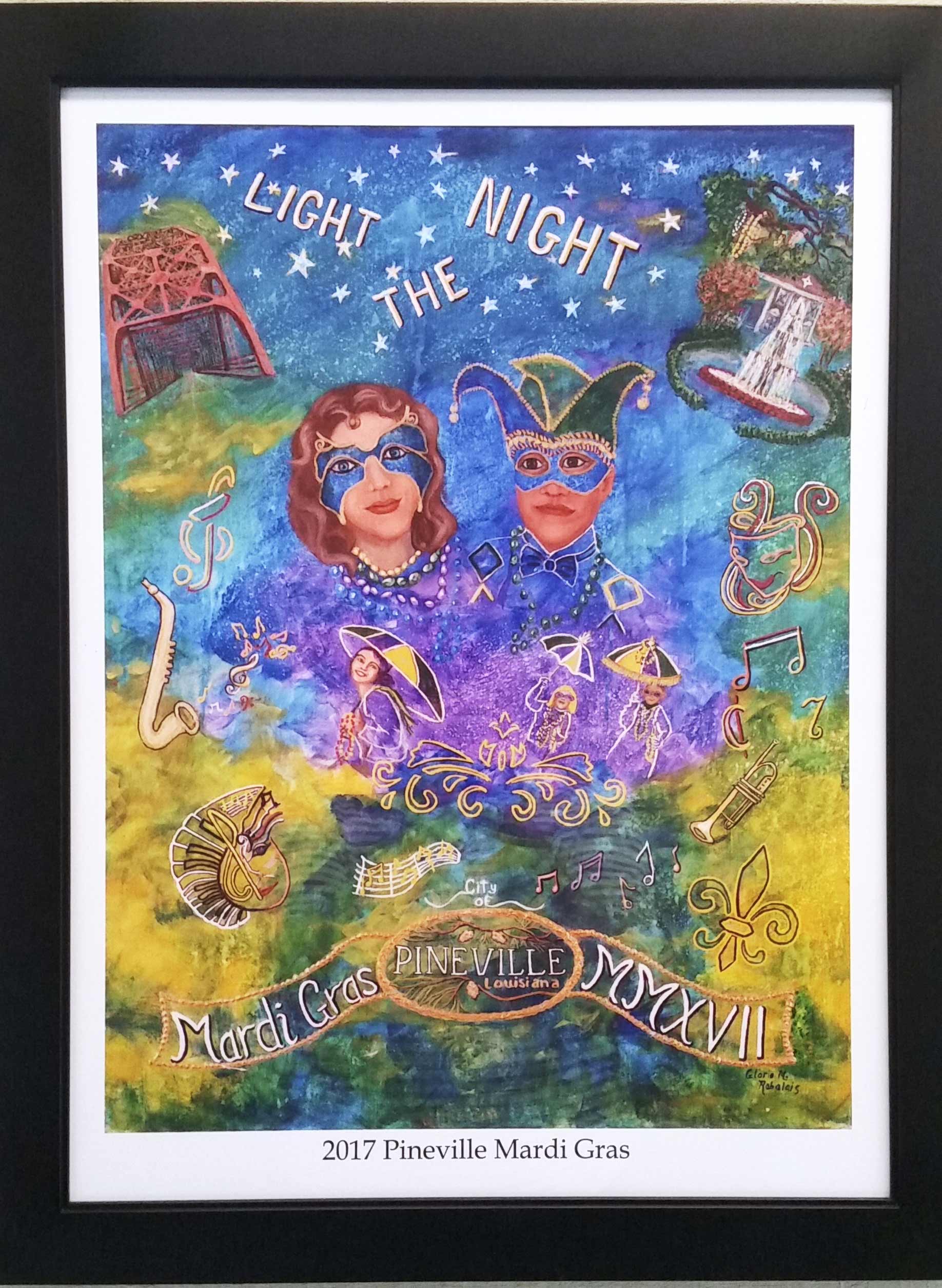 2016 Print by Gloria Rabalais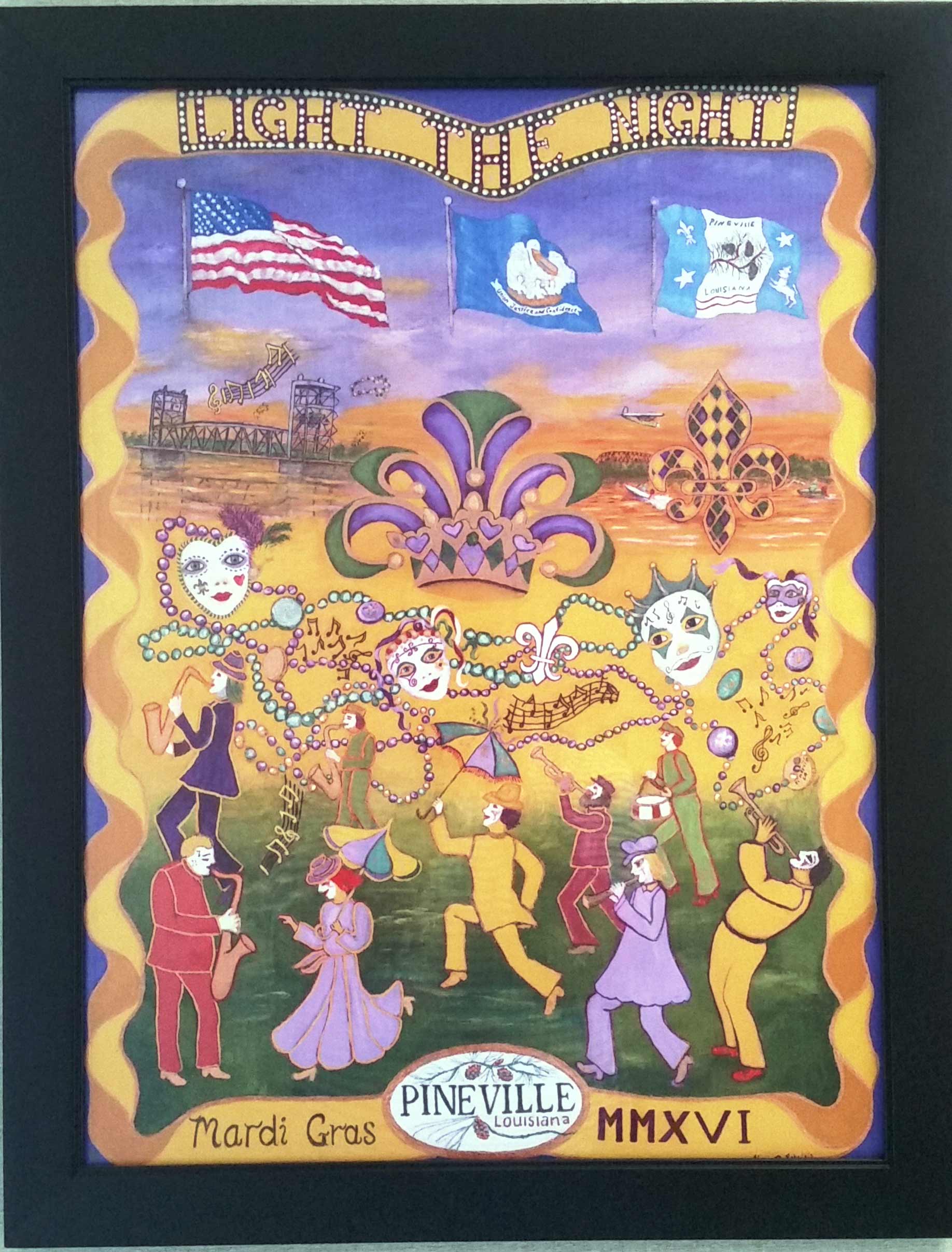 2015 Print by Pineville High Art Department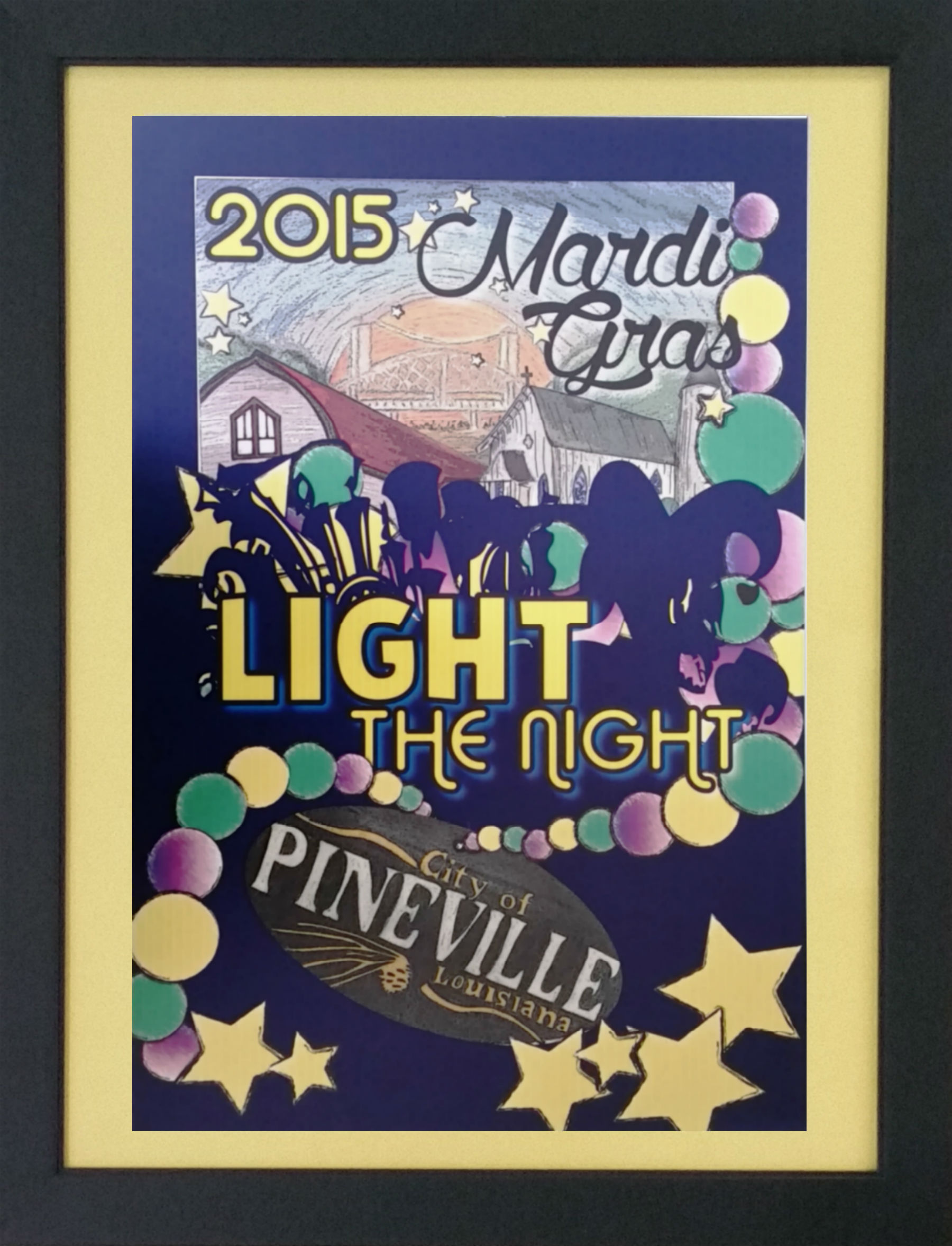 Contact Us
Mailing Address
Pineville
LA, 71361
Business:

(318) 449-5660

Fax:

(318) 442-8373
Office Hours:
8:00AM - 5:00PM