City of Pineville Flag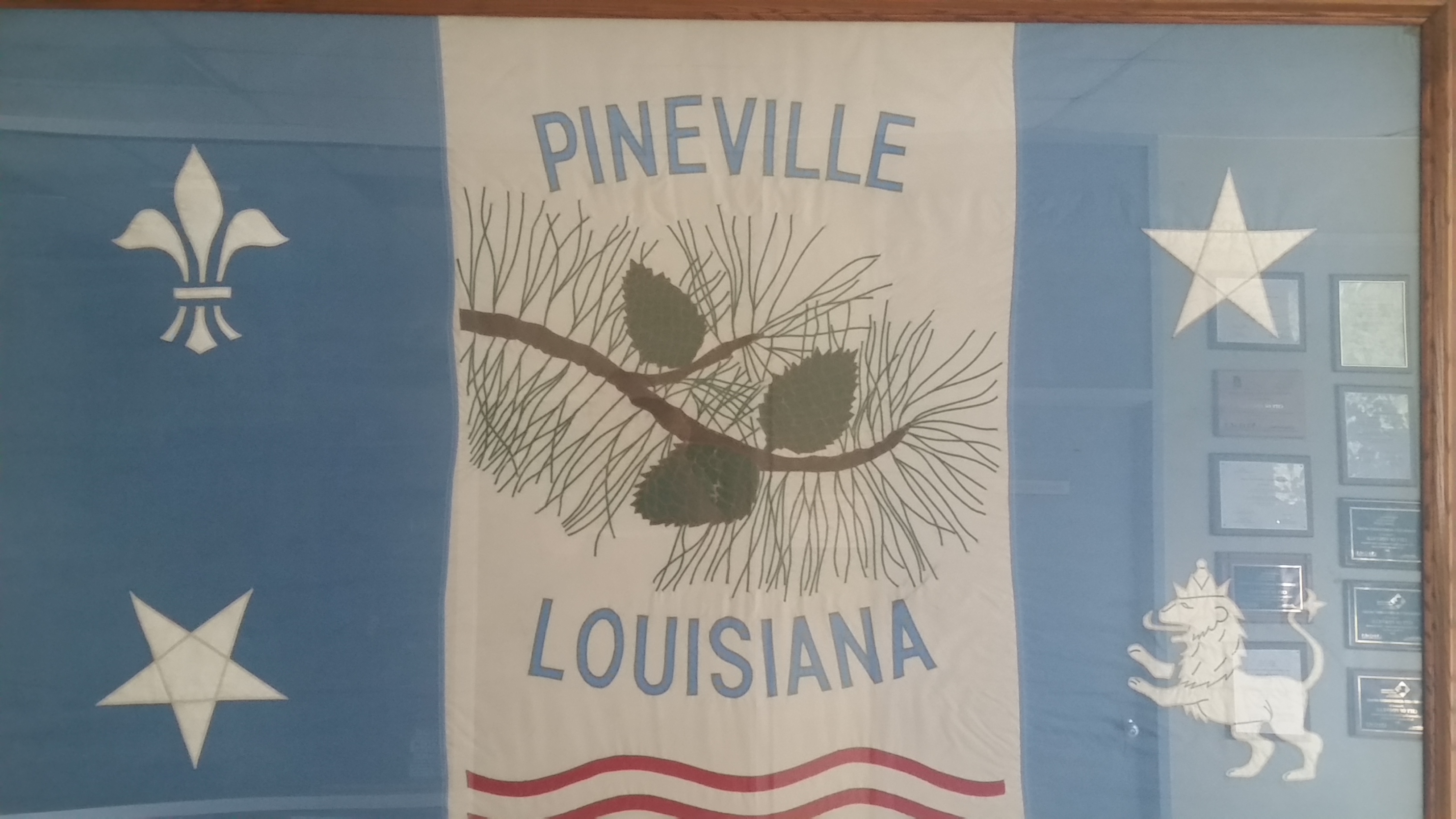 The flag for the City of Pineville was designed by Lloyd Hawthorne, a Pineville artist, and was adopted as the City Flag by the City Council in April 1968.
Using lines, colors and symbols, the artist designed the flag so that each element of the flag relates to the history of the city. On a field of United Nations blue, the white insignia symbolize the various governments which have figured in her past or present history. In the upper right the United States is represented by the star. Opposite is the French fleur de lys or lily flower representative of the French monarchical period. The vertical lines use to divide the flat into three parts are symbolic of the French tricolor flag of a later period. In the lower right corner the lion represents the Spanish period. Opposite it the Confederate star is adapted to represent the period of the Confederacy. On the white background the "insign" red lines represent the meandering Red River, here even before the coming of the Red Man. Above this the pine branch in colords of green and brown symbolize the majestic pine trees which covered most of the area at the time the settlement was given its present name -- Pineville.
Taken from Elaine H. Brister's book
Once Upon a River: A History of Pineville, Louisiana